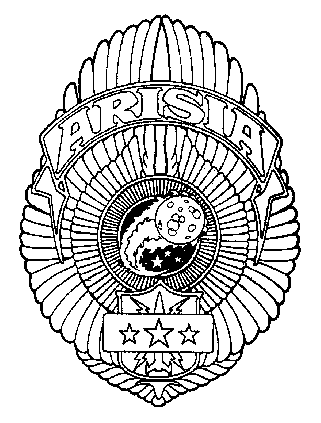 Mentor
The Newsletter of Arisia, Incorporated — Number 145, Mar 2006
Message to Members
To All Arisia Corporate Members:
As you heard if you were at the last corporate meeting and can read in the minutes below, we have some bad news about our hotel for 2007. We have hit a serious snag with our hotel.
The actual situation has changed since the meeting and is changing daily. As of today (Wednesday March 1), it appears that the Boston Park Plaza Hotel is unwilling to sign a contract with us. They might be willing to later, but that is not clear, and in any case we do not feel we can wait. Furthermore, since the meeting it has become clear that the Copley Marriott is not available in January or February. We are still trying to find out about availability at the Marriott for later in the year.
The hotel committee has started a more detailed search for other potential hotels based on the parameters which were discussed at the meeting. We plan to report on the status of the search at the March 12th meeting, or before if possible. In the mean time, I respectfully request that you keep this issue confidential to within Arisia Corporate. It would be good to avoid rumors and widespread distribution of our bad news until we have something concrete and positive to report.
Thank you.
RKOV
Minutes of the February Meeting
Call to order 3 pm Feb 25 in Cris Shuldiner's residence.
Present: September Isdell, Karen Purcell, Rachel Silber, Nicholas Shectman, Carsten Turner, Noel Rosenberg, Walter Kahn, Ben Levy, Donald Eastlake, Michael Leuchtenberg, Janet Stickle, Joel Herda, Rick Kovalcik, Allan Kent, Lisa Hertel, Susan Mozzicato, Cris Shuldiner, Lisa Alder-Golden, Alex Latzko, Jack Dietz, Bridget Boyle, Jill Eastlake (22).
Zanne to Don Eastlake; Merv to Cris Shuldiner;
Pete "Happy" Thomas to Carsten Turner; Persis Thorndike to September Isdell
The clerk will learn to spell Kovalcik. Apologies.
Move to direct the clerk to address the president as Bob, seconded. Ruled out of order.
President's Report -- no report

Vice President's Report -- no report

Treasurer's Report
There was a Paypal issue with a large transfer, which triggered fraud alert. Now we have to prove who we are. Ben is working on it.
We have -$10 in the Wainwright convention account 2. That account should have already been closed and we will fix it.
Mailbox is up to date (mail for various people distributed at the meeting). Mentor went out on time. Working on web site.
Eboard Report – no meetings to report

Arisia '06 ConChair Report
The final report will probably be at the April meeting. There are a few loose ends, for example, the eyeglass drive.
Very good feedback from Allen Steele at Boskone
Regarding A'06 still mailing out volunteer shirts. There are more shirts to send out, and more timesheets in to the mailbox. Everyone who wants a volunteer shirt should get one.
The artists are paid. Quick sale worked for us, sales were good. Other reports are not ready. Emails from MPLC that we haven't paid are being looked into. We should be covered through previous year's license.
We had a good party at Boskone with Esther Friesner (wgoh) present, 10 memberships sold. We need to give the check for 1/2 room night to right person. Thanks to Montreal '09 for the space.
Artist guest of honor -- having trouble finding the right person. Senior staff -- lots of divhead roles filled. Notably not filled is fixed functions. The divhead roles that are filled are:
hotel: Phi, events: David D'Antonio, Marketing: Rickland, Publications: Skip, Ops: Carsten, Programming: Jack Dietz and September.
We plan a Lunacon party. Joel will see about arranging a room. Other convention parties will be held, there's a suggestion for a Readercon tea party? Balticon? We need people to run a party there.
The concomm meeting will be Mar 26 2 pm at MIT.
Corporate Sales : Sold out on shirts, after extra sales. We did get a $100 check from Offworld, but we should shop around for next year, it wasn't a good contract. The only leftover shirts are the archive shirts.
Long Range Planning: [Long Range Planning gave an extensive report of their findings on the question of the financial impact of 1700 or 2700 person convention. The written report will be inserted into a future issue of Mentor.]
Relaxacon: no report.
CIC: There are mice in storage, poison has been put down. Green room, con suite, staff den totes will be purged of food Tuesday Feb 28 10 AM, help is appreciated.
Timeline: There was a meeting Friday night of Boskone. The timeline info will go on a wiki. We've assigned various tasks to get this going. The next meeting will be electronic and held at 10 PM EST Mar 21, 2006
Hotel: Skip sent an email to the CP list last night outlining problems we are having with the Boston Park Plaza and discussing some alternative venues for Arisia '07. There was a lengthy discussion about the problem at the meeting.
We have hit a snag with contract negotiations with the Park Plaza and it appears that we will not be able to sign with them for 2007. The hotel committee has already started looking at alternative venues and times of the year for next year's convention.
The sense of the meeting was that
-- We would prefer to stay in downtown Boston in January.
-- We would like to stay in Boston. We would prioritize staying in the city over keeping our exact date, and we could move the con within the window of Jan 1 to April.
-- We would like to be in a single hotel. We're willing to split guest rooms but not function space.
-- Moving far out of Boston (Providence? Manchester?) is not completely off the table, but far less preferred to staying in the Boston metro area including the eastern suburbs.
-- We recognize that room rates are going to go up regardless of what we do. (Even staying in the BPP, our rates would have risen by $20 over the next two years.) Nevertheless, keeping room rates reasonable is important to our attendees (we believe). This could be confirmed by looking at our survey data.
We are told that the Sheraton Boston is completely booked for '07, and given that our top alternate choice was the Copley Marriott. Janet Max Stickle was authorized to go to them and try to get written in for our date. [ It has since been eliminated due to their not having space for us in January. We await a return call about other 2007 dates.]
MSP unanimously: eboard is authorized to put down a deposit on a hotel up to $5000 to save a space and time for Arisia '07.
There is open discussion of convention security issues and of corporate sales issues, but no motions are brought.
March 12 2 pm at MIT – note, not the 19th as that is Lunacon.
Tues Apr 25, at Kovalcik/Mozzicato residence
May 21 2 pm at MIT
Concomm meeting Mar 26 2 pm at MIT.
Carsten put a down payment on an '06 Matrix.
Jill is now the President of the Chicago Worldcon Bid Corporation. Their bid is for '08.
Phi will be running an Arisia party for LACon. The night that site selection voting closes is a good one for us.
Rooms at LACon are selling out quick.
Adjourn 5:50.
Eboard Meeting Minutes (Feb 25)
Eboard meeting Feb 25 following corporate meeting. 6 PM
Present: Rick, Lisa, Ben, Rachel, Cris, Phi, Joel , Alex
Joel's treasurer: move we appoint Alex Latzko to A07 treasurer. Backup plan? Elizabeth Abraham, assistant treasurer. MSP
MSP allow Beyond IQ to borrow Fast Track stuff for free.
The copier that Boskone borrowed died. We don't know when. It seemed to have been dead or wonky when it got to Boskone. The copier under discussion is the one Jack Dietz bought, which was $164 new with a spare cartridge. It was working the Sunday of Arisia. What we need is a laser printer/copier office grade, at the $300-500 price point. But perhaps we could borrow one from NESFA or Janet's friend the copy rental house owner instead. NESFA has offered $50. We will accept the $50, and deal with the replacement later.
Adjourned 6:10
Mentor Subscription Information
Subscription to Mentor of Arisia is included with Corporate Membership to Arisia, Incorporated. Membership runs from September 1st to August 31st and costs $24. Dues are pro-rated on a monthly basis for members joining during the year.
| | | | | |
| --- | --- | --- | --- | --- |
| September | $24 | | March | $12 |
| October | $22 | | April | $10 |
| November | $20 | | May | $08 |
| December | $18 | | June | $06 |
| January | $16 | | July | $04 |
| February | $14 | | August | $02 |
Membership Roster
| | |
| --- | --- |
| Lisa Adler-Golden | Rob Bazemore (honorary) |
| Aaron Agassi | |
| Dave Belfer-Shevett | Bridget Boyle |
| Brian Cooper (honorary) | Tom Coveney |
| Jack Dietz | Regis Donovan |
| Elka Davidoff | Claudia Mastroianni |
| Don Eastlake | Jill Eastlake |
| Tom Fish (honorary) | Colette Fozard |
| Joel Herda | Brendan Hertel |
| Lisa Hertel | September Isdell |
| Jeanne Kahn | Walter Kahn |
| Allen Kent | Rick Kovalcik |
| Zanne Labonville | Alex Latzko |
| Michael Leuchtenburg | Ben Levy |
| Skip Morris | Susan Mozzicato |
| Tom Murphy | Karen Purcell |
| Pam Ochs | Mary Robison (honorary) |
| Noel Rosenberg | Paul Selkirk |
| Nicholas Shectman("Phi") | Pete Thomas |
| Rachel Silber | Cris Shuldiner (honorary) |
| Carsten Turner | Persis Thorndike |
| Conor Walsh | Pat Vandenberg |
| | |
Storage Facility Key Holders
| | |
| --- | --- |
| 1 | Joel Herda |
| 2 | Alex Latzko |
| 3 | Skip Morris |
| 4 | Carsten Turner |
| 5 | September Isdell |
| 6 | Phi |
| 7 | Michael Bergman |
| 8 | Lisa Hertel |
| 9 | Lost |
| 10 | Hobbit |
| 11 | Landlord |
| 12 | (spare with Skip) |
| 13 | Persis Thorndike |
| 14 | Rick Kovalcik |
| 15 | Rachel Silber |
| 16 | Ben Levy |
| 17-20 | (spares with Rick) |
Executive Board
President

Rick Kovalcik

19 Chesley Rd

Newton Centre MA 02459

president@arisia.org

Arisia 2006 Conchair

Nicholas Shectman

75 Lexington Ave

Somerville MA 02144

conchair@arisia.org

Vice President

Lisa Hertel

93 Greenwood Rd

Andover MA 01810

Arisia 2005/06 Treasurer

Cris Shuldiner

9 Jeremy Hill Rd

Pelham NH 03076

treasury@arisia.org

Treasurer

Ben Levy

47 Brown St

Andover MA 01810

treasurer@arisia.org

Arisia 2007Conchair

Joel Herda

17 Heath St #3

Somerville MA 02145

Clerk

Rachel Silber

59 Orient Ave

Melrose MA 02176

Arisia 2007 Treasurer

TBD



Committee Members & Corporate Appointed Officers
Grant Committee

Lisa Hertel (head)

Honors Committee

Rachel Silber (head)

Budget Committee

Ben Levy (head)

Alex Latzko

Nicholas Shectman

Long Range Planning Committee

Bridget Boyle (head)

Jill Eastlake

Jack Dietz

Lisa Adler-Goldin

Corporate Inventory Control

Skip Morris (head)

Lisa Hertel

Hobbit

Joel Herda

Technical Equipment Committee

(same as CIC)

Corporate Systems Administrator

Cris Shuldiner

Survey Committee

Pat Vandenberg

Archives Committee

Lori "Jet" Turi

Corporate Sales Officer

Lisa Hertel

Hotel Search Committee

Jill Eastlake (head)

Skip Morris

Janet Stickle

Joel Herda

Timeline Committee

Lisa Hertel (head)

Skip Morris

Nicholas Shectman

Noel Rosenberg

Rachel Silber

Relaxacon Investigation Committee

Jack Dietz



ARISIA, Incorporated
Building 600, PMB 322
1 Kendall Square
Cambridge, MA 02139
Convention Calendar
Upcoming meetings
Corporate meeting: Sunday March 12 2 pm at MIT building 66 – note, not the 19th as that is Lunacon.
Concomm meeting: Sunday March 26 2 pm at MIT building 66.
Corporate meeting: Tues Apr 25, at Kovalcik/Mozzicato residence
Corporate meeting: Sunday May 21 2 pm at MIT building 66.
Arisia, Mentor of Arisia, and the Arisia Lens are service marks of Arisia, Incorporated. All material copyright 2003, Arisia, Incorporated. All rights reserved.