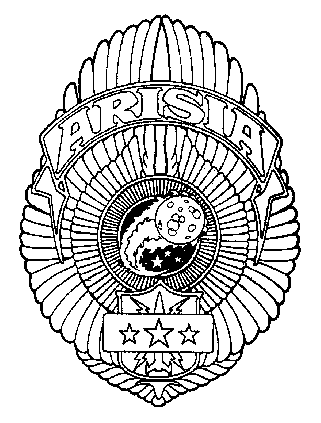 Mentor
The Newsletter of Arisia, Incorporated — Number 148, June 2006
Notices
Quorum for the June meeting is 10, based on 51% of the average attendance of the last three meetings.
The following people have declared their candidacy for con chair: Tom Murphy, Carsten Turner, September Isdell. If you are interested in running for con chair for 2008, send mail to the eboard by the June meeting.
Minutes of the May Meeting
Call to order at MIT building 66 Sun May 21 2:22 PM

In attendance: Lisa Adler-Golden, Bridget Boyle, Jack Dietz, Joel Herda, Lisa Hertel, Lisa Holsberg, September Isdell, Rick Kovalcik, Alex Latzko, Ben Levy, Karen Purcell, Jonah Safar, Rachel Silber, Michael Sprague, Conor Walsh -- 15 in attendance
Jill Eastlake to Karen Purcell; Zanne Labonville to Karen Purcel; Susan Mozzicato to Lisa Hertel; Walter Kahn to Bridget Boyle.
There will be a brief eboard meeting following the corporate meeting to discuss scheduling of Arisia con chair interviews
We have money. PayPal is still broken but Cris is dealing with it.
Mailbox mail is handed out and up to date. Rachel will follow up on state registration information.
Eboard – no report

A06: No report.

A07 Conchair
We have an artist guest of honor, Hilary Scott (applause). The divheads have met hotel. Space allocation is "interesting" -- many things are still under discussion. There will most likely be dealers in the Empress Room.
The concomm meeting will be on a Monday night at hotel in June if possible We are doing zero based budgeting, a draft budget is coming soon. Party status: not Anime Boston, anyone to run a Balticon party?
A draft budget has been generated, will be in June Mentor. (Update – not yet, but soon.) We expect a small positive margin on a conservative budget
Readercon wants to borrow two of the wireless swipe boxes. Deferred to eboard.
Janet and Rick met with Radisson and Marriott, and we have a contract from the Radisson which is moving forward. We're down to $105 with free internet and free water; 100 rooms no room commitment
Janet was going to talk to big downtown hotels about 08 and 09, we don't know the status on that.
Relaxacon discussion was held after the February meeting concluding that it would be difficult to get a hotel-based relaxacon together this year. Some locations for a one-day event were suggested -- some were heavily damaged in the storms at this point. It is suggested that the August corporate meeting become the venue for such a one day event. [Update: shortly after the corporate meeting, Jill Eastlake agreed to host this plan. Thanks!]
Bridget complains about Park Plaza spam. She is asked to forward the most recent example(s) to the eboard. Corporation should know that Arisia data is being specifically used for their marketing efforts.
Menu for 6/19 meeting is on Arisia web site. T directions will go out in Mentor (see back of Mentor).
MSP to accept Jill's invitation for the 8/6 meeting and inquire with her about making it a BBQ/party. (Note: Jill says yes, so this is confirmed.)
Concomm meeting 6/25 at 2 pm at MIT Hyatt Regency Hotel
Merv would like to thank everyone who helped him move.
Meeting adjorned at 3:02
Mentor Subscription Information
Subscription to Mentor of Arisia is included with Corporate Membership to Arisia, Incorporated. Membership runs from September 1st to August 31st and costs $24. Dues are pro-rated on a monthly basis for members joining during the year.
| | | | | |
| --- | --- | --- | --- | --- |
| September | $24 | | March | $12 |
| October | $22 | | April | $10 |
| November | $20 | | May | $08 |
| December | $18 | | June | $06 |
| January | $16 | | July | $04 |
| February | $14 | | August | $02 |
Membership Roster
| | |
| --- | --- |
| Lisa Adler-Golden | Rob Bazemore (honorary) |
| Aaron Agassi | |
| Dave Belfer-Shevett | Bridget Boyle |
| Brian Cooper (honorary) | Tom Coveney |
| David D'Antonio | |
| Jack Dietz | Regis Donovan |
| Elka Davidoff | Claudia Mastroianni |
| Don Eastlake | Jill Eastlake |
| Tom Fish (honorary) | Colette Fozard |
| Joel Herda | Brendan Hertel |
| Lisa Hertel | September Isdell |
| Jeanne Kahn | Walter Kahn |
| Allen Kent | Rick Kovalcik |
| Zanne Labonville | Alex Latzko |
| Michael Leuchtenburg | Ben Levy |
| Skip Morris | Susan Mozzicato |
| Tom Murphy | Karen Purcell |
| Pam Ochs | Mary Robison (honorary) |
| Noel Rosenberg | Paul Selkirk |
| Nicholas Shectman("Phi") | Pete Thomas |
| Rachel Silber | Cris Shuldiner (honorary) |
| Carsten Turner | Persis Thorndike |
| Conor Walsh | Pat Vandenberg |
| | |
Convention Calendar
Executive Board
President

Rick Kovalcik

19 Chesley Rd

Newton Centre MA 02459

president@arisia.org

Arisia 2006 Conchair

Nicholas Shectman

75 Lexington Ave

Somerville MA 02144

conchair@arisia.org

Vice President

Lisa Hertel

93 Greenwood Rd

Andover MA 01810

Arisia 2005/06 Treasurer

Cris Shuldiner

9 Jeremy Hill Rd

Pelham NH 03076

treasury@arisia.org

Treasurer

Ben Levy

47 Brown St

Andover MA 01810

treasurer@arisia.org

Arisia 2007Conchair

Joel Herda

17 Heath St #3

Somerville MA 02145

Clerk

Rachel Silber

59 Orient Ave

Melrose MA 02176

Arisia 2007 Treasurer

Alex Latzko
Committee Members & Corporate Appointed Officers
Grant Committee

Lisa Hertel (head)

Honors Committee

Rachel Silber (head)

Budget Committee

Ben Levy (head)

Alex Latzko

Nicholas Shectman

Long Range Planning Committee

Bridget Boyle (head)

Jill Eastlake

Jack Dietz

Lisa Adler-Goldin

Corporate Inventory Control

Skip Morris (head)

Lisa Hertel

Hobbit

Joel Herda

Technical Equipment Committee

(same as CIC)

Corporate Systems Administrator

Cris Shuldiner

Survey Committee

Pat Vandenberg

Archives Committee

Lori "Jet" Turi

Corporate Sales Officer

Lisa Hertel

Hotel Search Committee

Jill Eastlake (head)

Skip Morris

Janet Stickle

Joel Herda

Timeline Committee

Lisa Hertel (head)

Skip Morris

Nicholas Shectman

Noel Rosenberg

Rachel Silber

Relaxacon Investigation Committee

Jack Dietz



ARISIA, Incorporated
Building 600, PMB 322
1 Kendall Square
Cambridge, MA 02139
Directions to June Meeting
September Isdell
82 Albion Street #2 Somerville, MA 02143
781-608-1211
By T:
Green Line: Get off at Lechmere and take the 88 bus to the Lowell Street stop. Red Line: Either take the 88 going up Highland Ave or walk up Highland from Davis until you get to Lowell Street.
Eveline's African Hair salon will be on your right. Walk down Lowell, you will see the intersection of Albion and Lowell Street, take a right. The house is the third one in on the right from Lowell Street and is Bright Blue.
Tem will provide food: Hamburgers, Hot dogs and some veggie alternatives. Salad, and assorted munchies. Various cookies and brownies. Assorted beverages. If you have diet restrictions please let Tember know cintyber@gmail.com
Upcoming meetings
Corporate meeting: Mon June 19th 7 pm at September Isdell's home, Somerville (directions in next Mentor).
Corporate meeting: Sun August 6th , 2 pm, Eastlake residence, Milton
Corporate meeting: Sun September 17th at MIT building 66.
Concomm meeting: Sun June 25 at Hyatt Regency Hotel, 2 pm
Arisia, Mentor of Arisia, and the Arisia Lens are service marks of Arisia, Incorporated. All material copyright 2003, Arisia, Incorporated. All rights reserved.