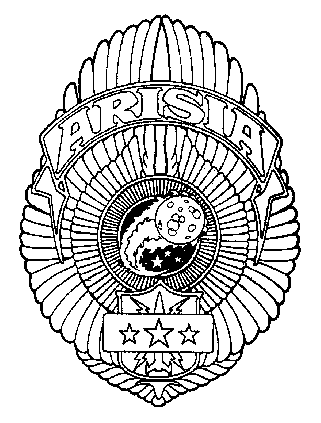 Mentor
The Newsletter of Arisia, Incorporated — Number 143, Jan 2006
Notices
Thank you to Rick Kovalchik and Susan Mozzicato for hosting a festive holiday lunch as well as the last Arisia corporate meeting.
More and more information about Arisia '06 is being placed on the web at www.arisia.org. Please keep looking there for up-to-date convention information.
Minutes of the December Meeting
Meeting called to order December 18th at 3:15 pm at the Kovalchik-Mozzicato residence.
Rachel Silber, Rick Kovalcik, Susan Mozzicato ,Don Eastlake III, Jill Eastlake, Lisa Adler-Golden, Carsten Turner, Persis Thorndike, Tom Murphy, Ben Levy, Karen Purcell, Lisa Hertel, Nicholas Shectman, September Isdell, Tracy Gangwer
Tom Coveney to Carsten Turner, Alex Latzko to Rachel Silber, Michael L to Lisa Adler-Golden, (after start of meeting) Persis to Karen, Jill to Carsten
Ben - treasurers report in December Mentor only includes the figures from Bank of America; in addition, balances still remain in Wainwright account
The Vandenberg proxies from Nov meeting should have been allowed to David D'Antonio: members in good standing may hold proxies even if they do not have voting rights themselves.
Rick will be in India Jan 1 – 8.
The vice-president is learning to knit. There was a successful party at Philcon, 5 memberships collected.
We should be on top of the taxes and that will be verified.
Merv asks for more details on funds and distribution of money.
We still do not have a corporate budget.
Alex sent mail about closing the '03 and '04 books. A '03 has all the info we need, the processing is not done. A '04 still needs to be closed. This was supposed to happen by Dec 31st? It's still possible that it will.
Eboard meeting at NESFA clubhouse December 12th
1) Eboard will go buy light bulbs for art show. We are using a house brand, there are no competing bids (for now). (Update, this has been done.)
2) Motion from eboard passed by membership:
Dues for all members are payable on Sept 1 of each year. Any member who joins during the year shall be pro-rated monthly to the following September 1st. All memberships expire Sept 1st. There is an automatic grace period until the start of elections at the Annual meeting. The eboard may choose to extend the grace period for all members. Any member who has neither paid their dues, nor requested a hardship waiver, shall have their membership expire at the beginning of elections of the Annual Meeting. The clerk shall notify any member who has neither paid their dues nor requested a hardship waiver by September 1st.
3) Master bill policy change: corporate treasurer has to get a credit card imprint before keys are handed out for people on the master bill, but he doesn't have to collect money first
4) Taxes: Ben mailed off the FY'03 taxes that needed to be amended a week and a half ago. Haven't written the letter begging for relief on penalty taxes yet. (See update on taxes in treasurer's report.
The corporate checking account that Alex was using needs to be closed. However there are 3 credit card statements that are linked to that account -- merchant billing accounts. We need to change where they go to first, before changing the accounts.
There's some business on the table after Nov meeting, no longer necessary, to adjust income figures, that is no longer necessary since we know we surpassed these figures. Historically, we have pretty solid info by Dec 25, at approximately 47% of registrations. This includes paid pre-regs, volunteer comps, and program comps. This modulates mostly publications and consuite and some smaller expenses like badge stock. There's some limits on how much we can vary.
As of Dec 18th, Phi concludes that we are between 24 and 25 hundred, we budgeted for 2300. I don't think we can support more than 2700 and I will not support raising the membership cap above that.
Rick moves to authorize the eboard to put up to an additional 5000 in the contingency fund if need be. Passes unanimously.
Arisia '06 Treasurer Report –no report

Arisia '07 ConChair Report -- no report

Committees
Corporate Sales : We've gotten parking stickers and they'll be sold at info desk.
Offworld designs is interested in an embroidered design?
Move to allow phi and future conchairs to use the arisia lens on gifts for their divheads -- MSP
Suggestion to authorize Offworld Designs to make no more than 50 shirts with the embroidered arisia logo. Discussion in committee of the whole. Conclusing, Corporate Sales will say to Offworld we don't think this is a good idea and we strongly suggest not doing it. We don't have evidence of the demand for the shirt.
No other committee reports.
Old business -- none

New business
Merv brings up a point (with no motion): there are inaccuracies in the books closed for Arisia '05. We should work out a way to make sure we are getting accurate numbers between reg and and treasury.
Jan meeting is 4 pm at the con, currently scheduled for Whitehill, 4th floor
Feb meeting at Cris Shuldiner's residence. Time set for 2 pm.
March 12 2 pm at MIT – note, not the 19th as that is Lunacon
Tues Apr 24, at Kovalchik/Mozzicato residence food at 7 pm meeting at 7:30
Tagging sessions Wed 1/4 and Sat 1/7 ,Concomm meeting Wed 28th at hotel, Sat Jan 7 2:30 pm at MIT
Truckloading Wed Jan 11 at storage 5:30 pm; truck unloading Thurs 10 am
Need people monday after arisia for unloading and rearranging storage
Adjourn 5:17
Executive Board
President

Rick Kovalcik

19 Chesley Rd

Newton Centre MA 02459

president@arisia.org

Arisia 2006 Conchair

Nicholas Shectman

75 Lexington Ave

Somerville MA 02144

conchair@arisia.org

Vice President

Lisa Hertel

93 Greenwood Rd

Andover MA 01810

Arisia 2005/06 Treasurer

Cris Shuldiner

9 Jeremy Hill Rd

Pelham NH 03076

treasury@arisia.org

Treasurer

Ben Levy

47 Brown St

Andover MA 01810

treasurer@arisia.org

Arisia 2007Conchair

Joel Herda

17 Heath St #3

Somerville MA 02145

Clerk

Rachel Silber

59 Orient Ave

Melrose MA 02176

Arisia 2007 Treasurer

TBD



Membership Roster
| | |
| --- | --- |
| Lisa Adler-Golden | Rob Bazemore (honorary) |
| Aaron Agassi | |
| Dave Belfer-Shevett | Bridget Boyle |
| Brian Cooper (honorary) | Tom Coveney |
| Jack Dietz | Regis Donovan |
| Elka Davidoff | |
| Don Eastlake | Jill Eastlake |
| Tom Fish (honorary) | Colette Fozard |
| Joel Herda | Brendan Hertel |
| Lisa Hertel | September Isdell |
| Jeanne Kahn | Walter Kahn |
| Allen Kent | Rick Kovalcik |
| Zanne Labonville | Alex Latzko |
| Michael Leuchtenburg | Ben Levy |
| Skip Morris | Susan Mozzicato |
| Tom Murphy | Karen Purcell |
| Pam Ochs | Mary Robison (honorary) |
| Noel Rosenberg | Paul Selkirk |
| Nicholas Shectman("Phi") | Pete Thomas |
| Rachel Silber | Cris Shuldiner (honorary) |
| Carsten Turner | Persis Thorndike |
| Conor Walsh | Pat Vandenberg |
| | |
Storage Facility Key Holders
| | |
| --- | --- |
| 1 | Joel Herda |
| 2 | Alex Latzko |
| 3 | Skip Morris |
| 4 | Carsten Turner |
| 5 | September Isdell |
| 6 | Phi |
| 7 | Michael Bergman |
| 8 | Lisa Hertel |
| 9 | Lost |
| 10 | Hobbit |
| 11 | Landlord |
| 12 | (spare with Skip) |
| 13 | Persis Thorndike |
| 14 | Rick Kovalcik |
| 15 | Rachel Silber |
| 16 | Ben Levy |
| 17-20 | (spares with Rick) |
Mentor Subscription Information
Subscription to Mentor of Arisia is included with Corporate Membership to Arisia, Incorporated. Membership runs from September 1st to August 31st and costs $24. Dues are pro-rated on a monthly basis for members joining during the year.
| | | | | |
| --- | --- | --- | --- | --- |
| September | $24 | | March | $12 |
| October | $22 | | April | $10 |
| November | $20 | | May | $08 |
| December | $18 | | June | $06 |
| January | $16 | | July | $04 |
| February | $14 | | August | $02 |
Committee Members & Corporate Appointed Officers
Grant Committee

Lisa Hertel (head)

Honors Committee

Rachel Silber (head)

Budget Committee

Ben Levy (head)

Alex Latzko

Nicholas Shectman

Long Range Planning Committee

Bridget Boyle (head)

Jill Eastlake

Skip Morris

Jack Dietz

Lisa Adler-Goldin

Corporate Inventory Control

Skip Morris (head)

Lisa Hertel

Hobbit

Joel Herda

Technical Equipment Committee

(same as CIC)

Corporate Systems Administrator

Cris Shuldiner

Survey Committee

Pat Vandenberg

Archives Committee

Lori "Jet" Turi

Corporate Sales Officer

Lisa Hertel

Hotel Search Committee

Jill Eastlake (head)

Skip Morris

Janet Stickle

Joel Herda

Timeline Committee

Lisa Hertel (head)

Skip Morris

Nicholas Shectman

Noel Rosenberg

Rachel Silber

Relaxacon Investigation Committee

Jack Dietz



E-board Decisions Jan 1
ARISIA, Incorporated
Building 600, PMB 322
1 Kendall Square
Cambridge, MA 02139
Schedule of Convention Meetings and Load-in/Load-out
Tagging Session - Wednesday, January 4, 6pm-10pm, storage
Tagging Session - Saturday, January 7, 10am-2pm, storage, followed by concomm meeting Saturday, January 7, 2:30pm, MIT
Tagging Session - Sunday, January 8, noon-4pm, storage
Truck Loading - Wednesday, January 11, 6pm, storage. A keyholder will be present at 5:30 so that volunteers can be sure to be there when the truck arrives.
Truck Unloading - Thuresday, January 12, 10am at the hotel. Sun Dec 18th Arisia Holiday Potluck and corporate meeting 2 pm Kovalcik-Mozzicato residence. See inside for food arrangements.
Corporate Meeting Schedule
January 13-15, 2006 Arisia 2006 at Boston Park Plaza Hotel. See http://www.arisia.org for details.
Sun Jan 15 2006 Arisia corporate meeting at Boston Park Plaza Hotel, location and time TBA
Sat Feb 25 2006 corporate meeting at Cris Shuldiner's residence, Pelham NH.
Sun March 12 2006, Arisia corporate meeting at MIT, 2PM
Tues Apr 25 2005, Arisia corporate meeting at Kovalcik/Mozzicato residence, 7:30 PM.
Arisia, Mentor of Arisia, and the Arisia Lens are service marks of Arisia, Incorporated. All material copyright 2003, Arisia, Incorporated. All rights reserved.